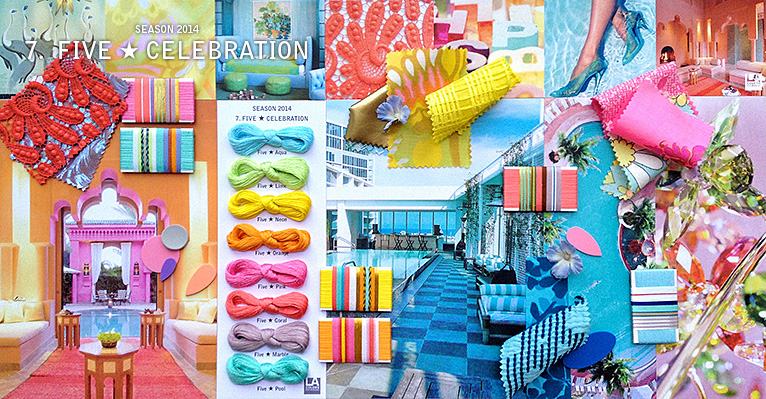 FIVE * CELEBRATION - Life is too short not to live it to the max. To celebrate it in great luxury on each and every occasion. In 5-star locations, in glamour and in sweet decadence. In swimming pool brights and sun bleached fluo's. Swarovski goes Dubai. Miami goes global. Las Vegas goes immortal.
Synthetics have never looked this sophisticated and chic. Gold and silver compete for maximum glory, silk goes shantung and iridescent, organza goes glassy and flock prints go frivolous.
Jacquards are intricate, veils and gauzes come in endless layers.
Silver moirés have an illuminative sparkle, metallic prints have an iridescent reflection. Foils are featherweight and flimsy. Surfaces are crinkled and crunched.

Acid pastels are the vitamin C of our lives.