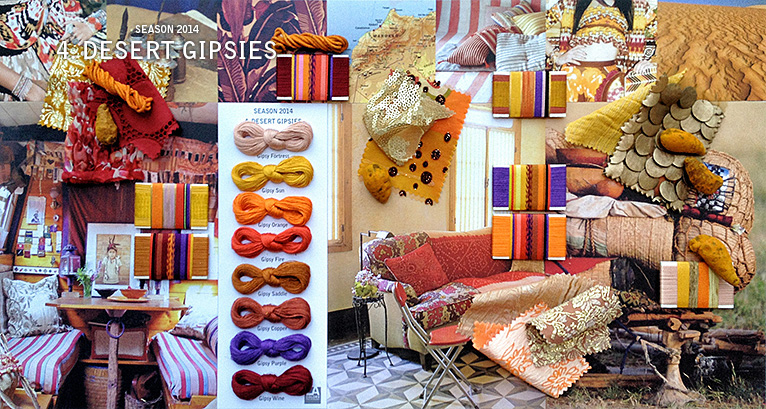 DESERT GIPSIES - Following the gipsies of this world, we start in Marrakech and board the camel caravan to the East. We are soon in trance, overwhelmed by the glorious golden shades of the desert, the pinks of their clay fortresses, and start hallucinating on the rich oranges and burning reds of the local carpet weavers.
Their durries and ikats show an authentic purple, and the prints go wild, exciting and multicolored paisley. We travel in full circle pleated polyester skirts, stretch limbs in an occasional belly dance, and drink the blood red gipsy wine.
We stretch out on the divan under a moonlit sky, smoke the water pipe and listen to the gipsies singing their ancestral songs.
The summer is hot and exciting.