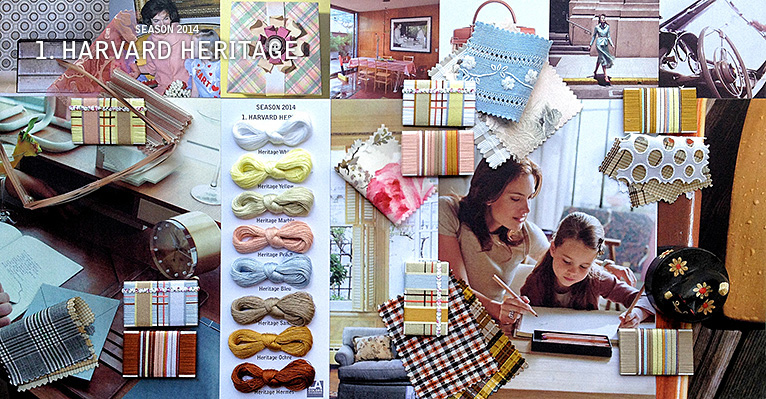 HARVARD HERITAGE - We look at the elegant 'royal' American families during the fifties. Dressed in their soon to become famous American sportswear that made them look energetic, preppy and rich. Their children all studied at Harvard, Princeton or Yale.
Their colors look fresh, with the rich brown leather shade of the heritage Hermes bags in the family. Jacky 0' is dressed in a sophisticated peach, entertaining her pretty nieces in the White House. Summers are spent rowing in clean khaki's, exquisite shirt bleu's and an amazing fresh yellow. The mood is fresh, preppy and timeless.
Patterns are graphic and linear. Windowpane check, tattersall and Prince of Wales. Base materials are crispy cotton poplin, seersucker, cotele and lace. Together they set the tone for a clean start of the season. Crisp oxfords dance with small flowers in a male/female hide and seek for even more American heritage aesthetics. Fibers are noble and pure.