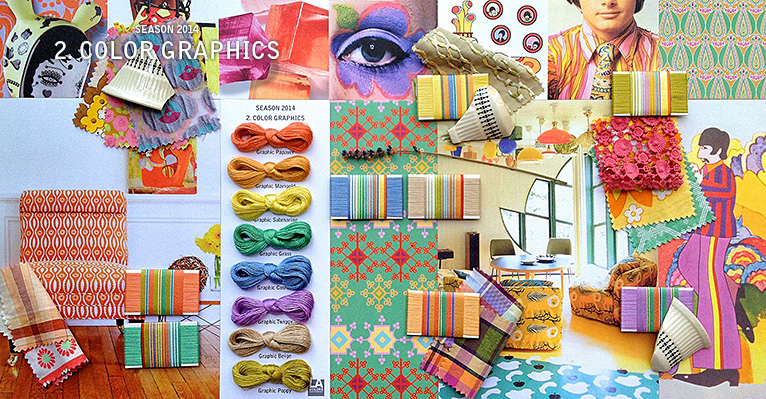 COLOR GRAPHICS - There is a new naïve spirit in the air that reminds us of the flower power generation and their colorful homemade fashion of the 60-ies. Living their dreams from music festival to festival, drowning in Janis Joplin admiration, while the Beatles compose their 'Yellow Submarine' lullaby.
Miss Twiggy paints her eyes a gigantic lilac flower, Mary Quant invents her marigold and the world is sweet, childlike, amazingly simple, fantastic and colorful. Prints are everywhere, and we feast on a kaleidoscope of patterns. From checks to stripes, from graphics to daisies, everything is fun and decorated.
The prints are micro, the jacquards go multi-patterned, the graphics go 2-dimensional and the look is completed with an ever-optimistic armful of delicious daisies.
The future is fun.